Type 2 Diabetes Workshop - Okeechobee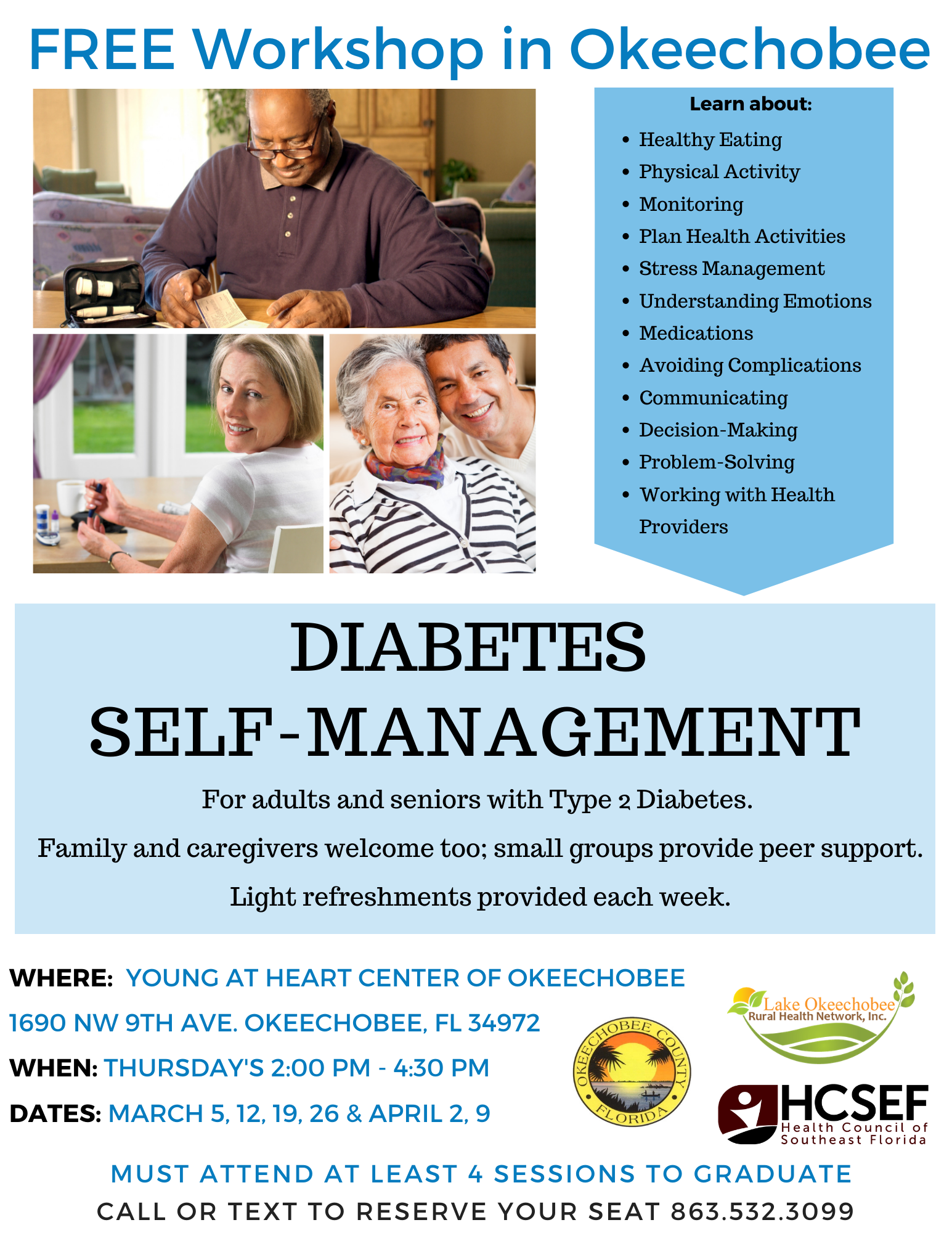 This FREE Diabetes Self-Management (DSMP) workshop is open to all adults and seniors living with Diabetes. This evidence-based program meets once a week for six weeks. Weekly sessions are 2.5 hours long and cover a variety of topics and skills to help individuals improve how they self-manage their diabetes and the impact diabetes has on their lives and emotions.
Light refreshments are provided each week.
** We encourage participants to attend all six sessions**
** New participants can join in Week 1 or Week 2 **